Mes amis les chênes - My oak tree friends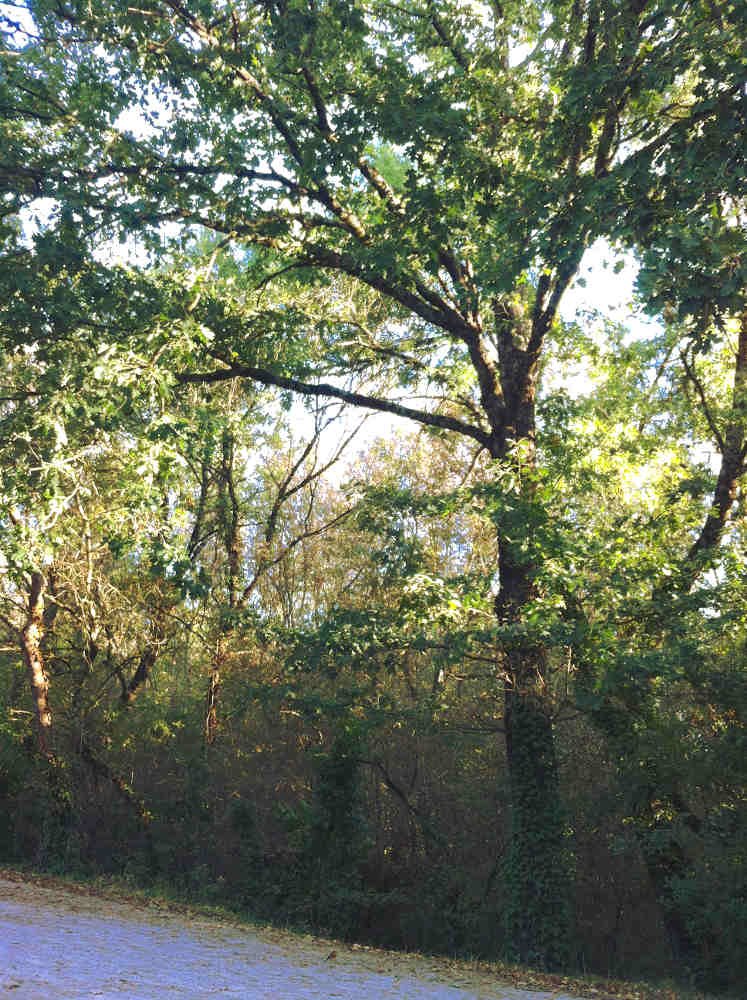 Il y a de nombreux chênes le long de ma ballade favorite et c'est une joie de leur rendre visite: il y a une atmosphère de stabilité et d'harmonie autour d'eux. Trouvant beaucoup de glands, j'ai décidé de faire un peu de teinture. Les chênes sont très riches en tannins et la teinture est solide.
There are several oak trees along my favourite walks and it is always a joy to say hello to them on my way: there is a strong sense of stability and harmony around them. This year acorns were covering the grounds, so I decided to have a go with some dyeing. Oaks are rich in tannins, dyes from them are long lasting.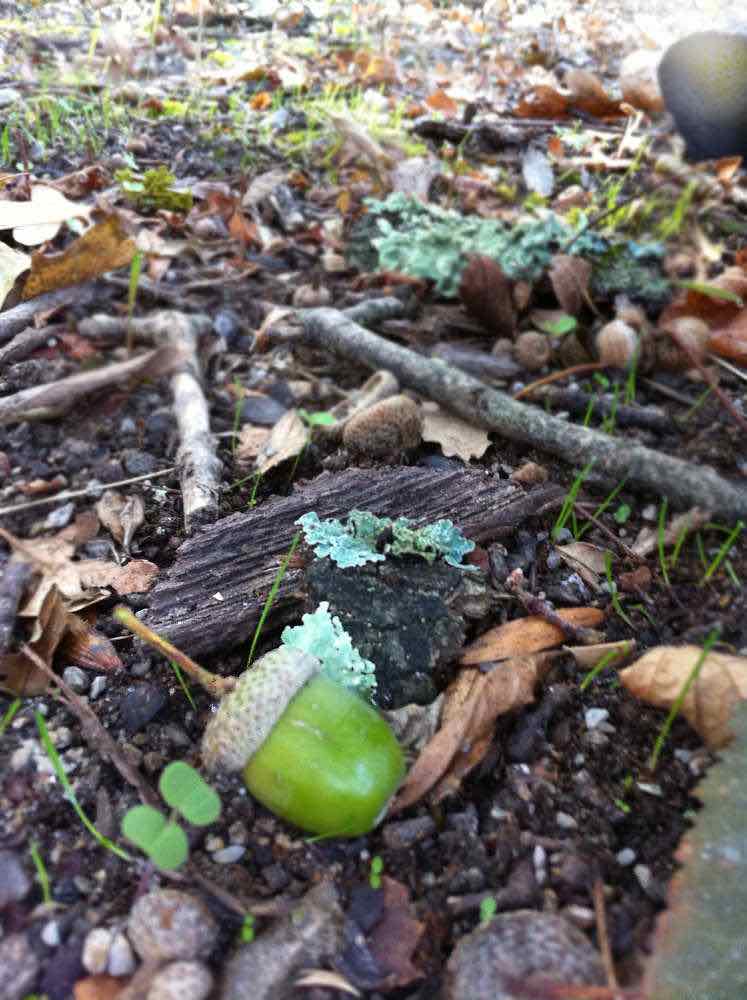 Ptit Ours m'a aidée à ramasser des glands et quelques feuilles et brindilles qui étaient tombés
Lill Bear helped me to gather acorns and a few leaves or twigs from the ground too.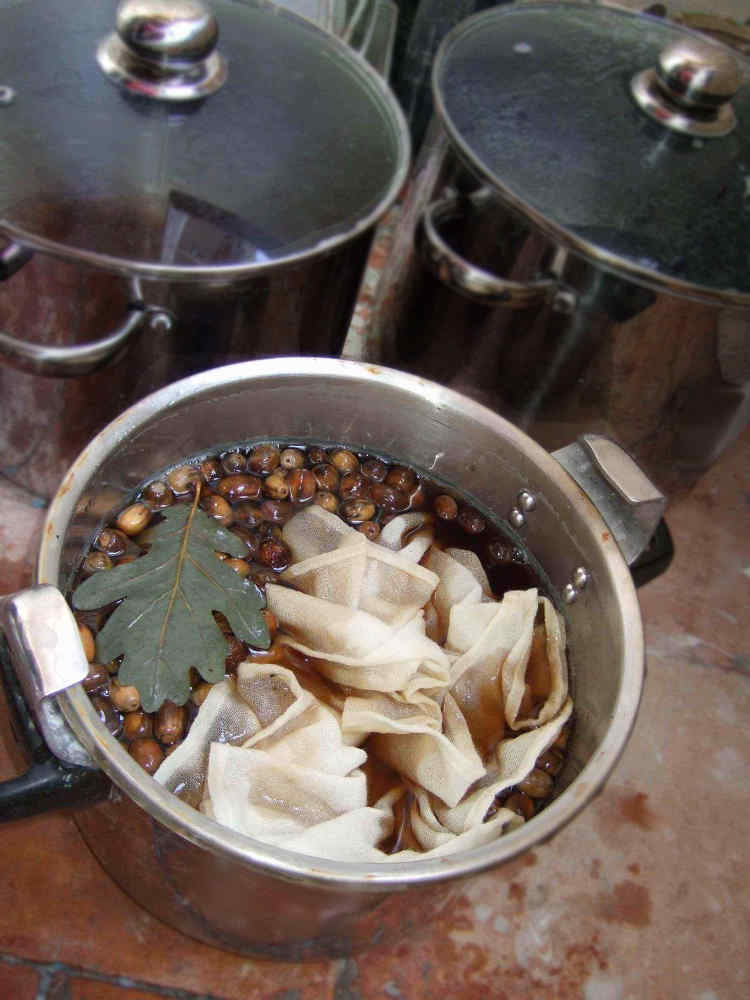 J'ai mis le tout à tremper dans de l'eau pendant une semaine. Ensuite j'ai ajouté une écharpe en fine laine que j'avais créée avec un tissu fabriqué localement par une entreprise familiale. Une alternative est de d'abord enfermer les glands et feuilles dans un tissu pour une teinture uniforme.
I put them immersed in water for a week, added a fine wool scarf that I made with fabric from a local family weaver company. An alternative is to wrap the acorns and leaves in a kind of muslin bag so that the dye is even.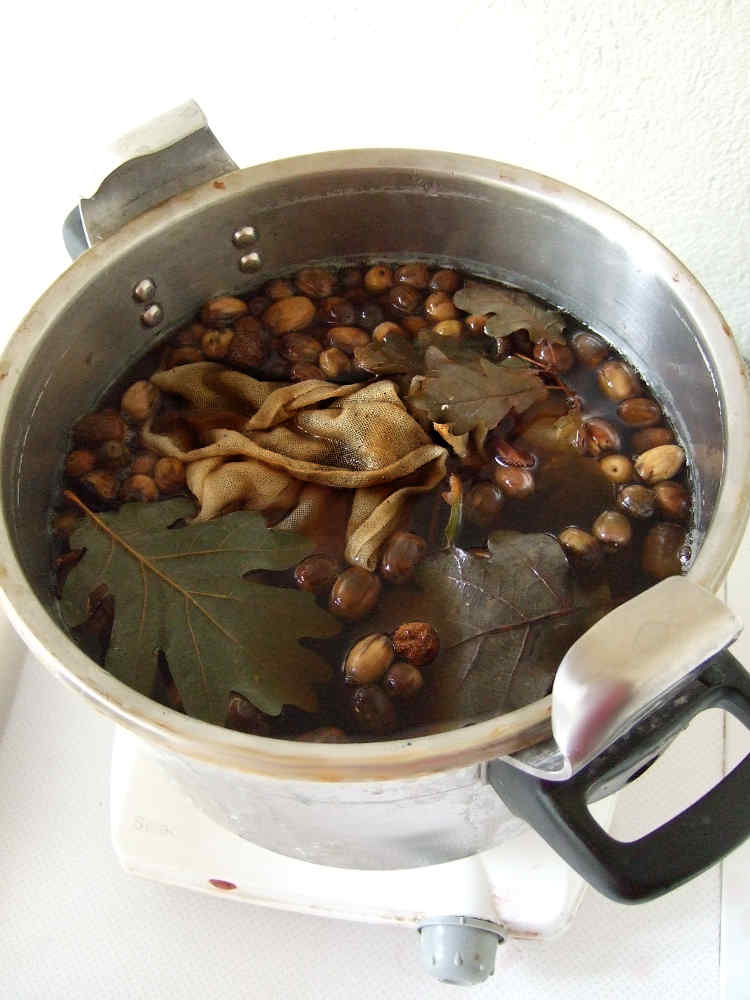 Elle est restée une autre semaine et de temps en temps je faisais doucement chauffer le tout pour maintenir une température tiède. Puis l'écharpe a séché pendant encore une semaine, avant un lavage, rinçage et trempage dans la cuve de pastel. Le résultat final est une écharpe douce de teinte miel doré et des tons bleus verts uniques.
I gently warmed the mix from time to time, for another week of soaking. The scarf was taken out and left to dry in the shades for about a week and then thoroughly washed it and dipped it in my woad vat to have this unique combination of warm honey and soft blue / green colours. I am happy to present it to you as my first natural dyeing post of 2017! Thank you for reading it!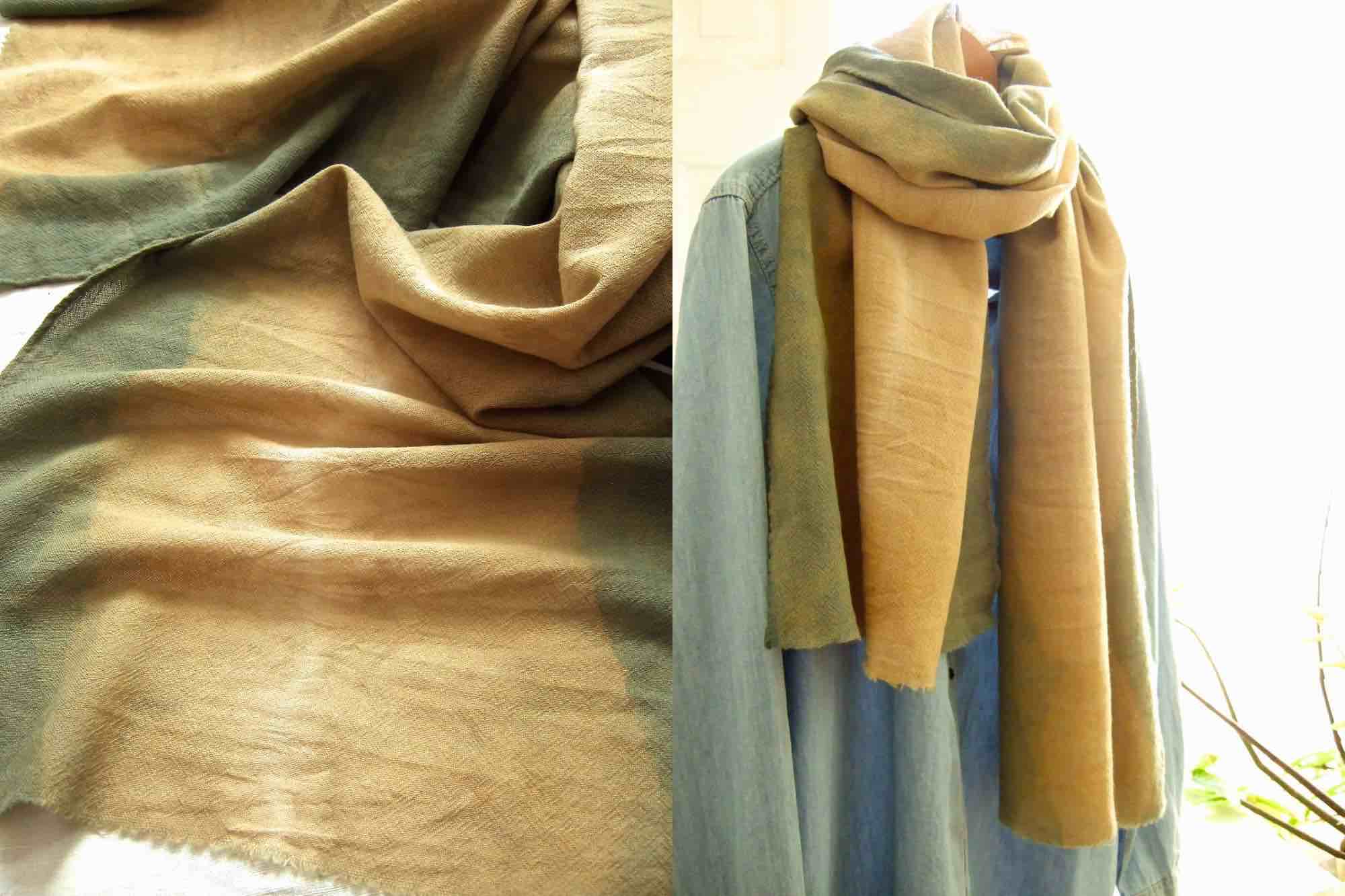 Je suis heureuse d'ainsi vous présenter mon premier article sur la teinture végétale de l'année 2017! Merci à vous de l'avoir lu!

I am happy to present it to you as my first natural dyeing post for 2017! Thank you for reading it!